Jesus can absorb a life. I've been songwriting about it for over 25 years. My faith journey has evolved organically with a Faithful Author in charge. As I have agreed with His truth in the revealed Word, He has redeemed my life over and over again. The presence of God is what I'm in the business of. Sometimes I put a pop rock spin on it, sometimes its a grungy spin, and sometimes a lightweight-heaviness of simple. Psalm 40:3 "He has put a new song in my mouth, a hymn of praise to my God, many will see and fear and put their trust in the LORD."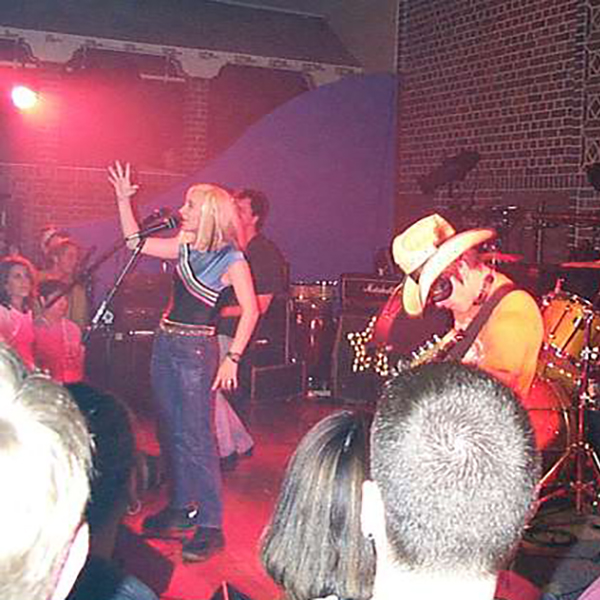 1996-2000
1996 was a grungy year for Christian rock and I debuted my first record on Myrrh Records "100 Million Eyeballs". I started my legacy of writing Christian pop rock with Bible themes that year. The song "Lift My Eyes" made it to #1 on Christian Rock Charts. After releasing a follow up record "Triumphantine" the song "Dancin in My Head" made it to #1 as well. My music was also featured on the WOW 1998-97 25 Top Videos.
2011-PRESENT
A couple more recordings later and now I'm representing again that born-again song of my soul.

I've been leading worship for several years now and I bring my personal imprint to it. I write on an acoustic Yamaha piano that has been with me all these years. I started reading the Bible at age 16 and that's where all the pictures in my head come from as I write.
I live in Springfield, Missouri with my family of six: my gorgeous, walrusy, talented husband Davy, my adopted daughter from Guatemala, Stella, my micro-preemie miracle Pearl, and my boy/girl twins Arrow and Gracelyn. I homeschool them all!